Experienced
Attorney Edgar has spent decades assisting clients with their complex legal matters, meaning he's prepared skillfully to pursue results you need.
Passionate
You deserve an attorney who truly cares about helping you move forward. You can count on us for dedicated service and fierce advocacy from start to finish.
Professional
At Edgar Law LLC, we'll treat your case with the attention it deserves, making sure to explain your options in detail and advise you on a strategic path forward.
Employment Law Attorney
In Connecticut and New York
Chad L. Edgar
Attorney at Law
After earning his J.D. from the University of Wisconsin Law School in 2001, Attorney Chad L. Edgar began his career in New York City, representing clients in cases of employment law, criminal defense, and general commercial litigation. He spent more than a decade there before returning to practice in his home state of Connecticut. Attorney Edgar's vast knowledge and litigation experience make him the legal partner you want in your corner. Reach out to his office today if you need representation in Connecticut or New York.
Why Work With Us?
Dedicated Advocacy
At Edgar Law LLC, we don't give up when things become difficult. We're committed to seeing your case through to the very end. Whether you choose to address your case using negotiation, mediation, arbitration, or litigation, we are prepared to be by your side every step of the way.
Practical Advice
When you come to us with a legal problem like an employment discrimination claim or a criminal charge, we'll be there to offer you guidance based on decades of experience. Our attorney Chad L. Edgar has what it takes to help you craft a solution based on your situation and your ideal outcome.
Hablamos Español
We are able to represent members of the Spanish-speaking community in a wide variety of practice areas, including employment law, estate planning, and criminal defense. Contact our office today if you need knowledgeable legal counsel in Connecticut or New York.
Client Testimonials
"Chad Edgar is not only one of the most educated and professional individuals I know, but also offers phenomenal bedside manner.' As a therapist, I value interpersonal connection as vital when it comes to choosing a professional who helps me navigate a field of knowledge that is not my forte. Chad has helped me navigate the best way to structure my business to both match my personal vision and be in compliance with all relevant laws. I have worked with other attorneys, and Chad is by far, the best experience I have had."
"Chad is an incredibly knowledgeable and thorough counselor, but what truly sets him apart is his genuine concern for the welfare and needs of his clients. He's the most honest, direct and credible attorney that I have worked with."
I will always use Chad to guide me in the right direction for my business. He has a great knowledge base and he is my go-to attorney for all business/employment legalities. I have put my business in the hands of Chad many times and he has never steered me wrong. Without hesitation, I would recommend him to anyone searching for an attorney for assistance in the aforementioned matters.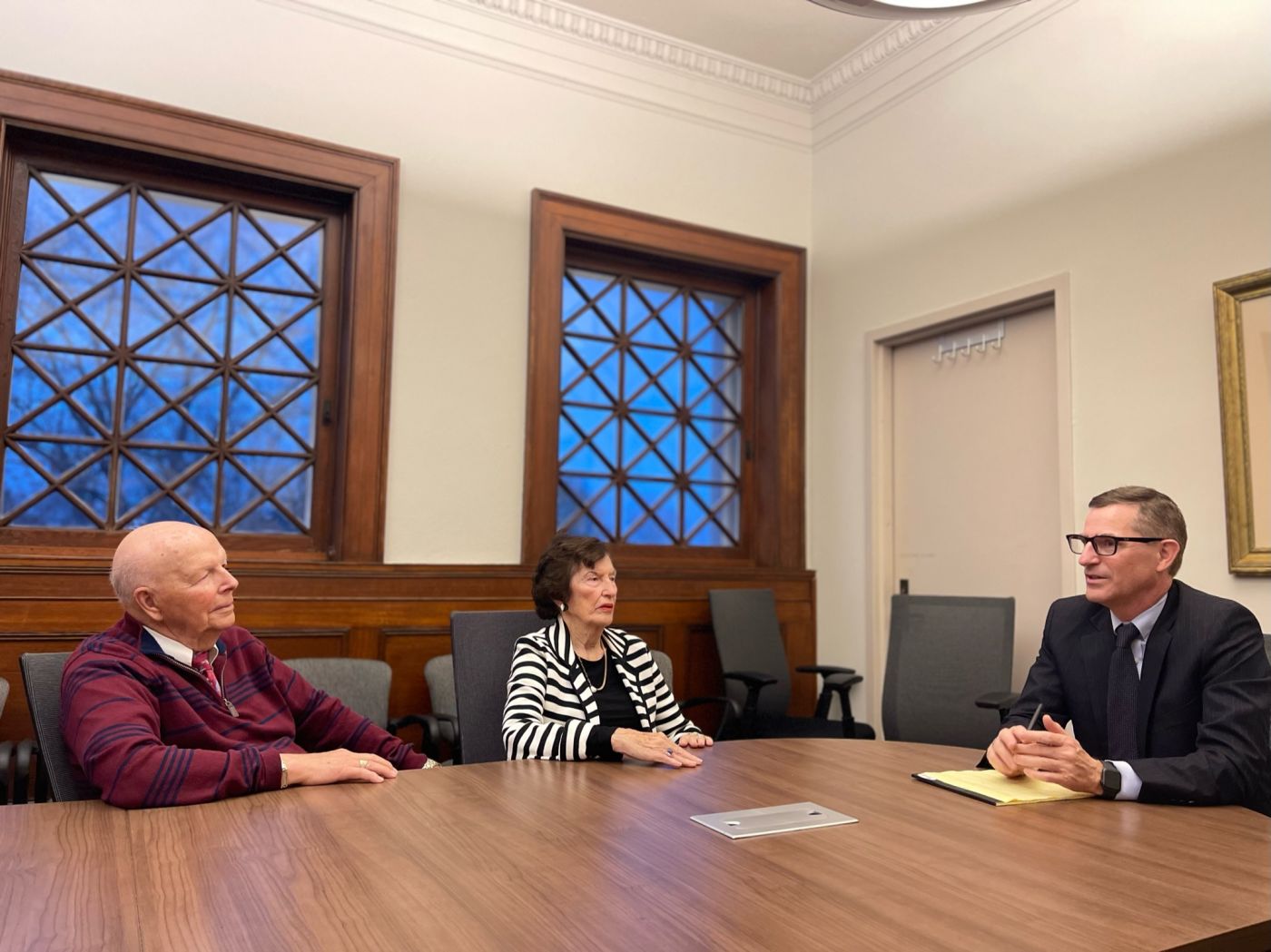 WHERE ARE WE WITH NON-COMPETES?
As I practice law in both New York and Connecticut, I have a vantage point in which I constantly compare the law of both jurisdictions. In New York, there is settled law in the federal courts that interprets covenants not to compete arising under New York law very favorably for employees.
Read More
Serving Clients Throughout Connecticut and New York
Legal problems of any nature are rarely easy to handle. They often require the assistance of an attorney with years of experience and an acute knowledge of the law. Luckily, Attorney Chad L. Edgar has both of these in abundance and is ready to put them to work for you.
Attorney Edgar offers strategic representation to clients in matters of employment law and discrimination. Reach out to us today at Edgar Law LLC if you were recently harassed in the workplace or need help protecting your business from a disloyal employee or ex-employee.
In addition to employment law, we also assist clients in matters of estate planning and family law. We also defend the rights of those facing criminal charges like assault, securities fraud, drug charges and DUI. Attorney Edgar can investigate the details of your arrest and defend your constitutional rights.
When you need a skilled professional to help you with matters of employment law, discrimination, or criminal defense, contact us today at Edgar Law LLC to schedule a consultation. Our attorney is proud to serve clients in Connecticut and New York.